REVOLUTIONARY TECHNOLOGY FOR MOULDING, TOOLING AND CUBING
​
Casted close contour blocks made of PU up to 3 × 2 ×1,5m
For the CUBES process a new high quality material was developed. The density of the material can be set between 0.75 – 1.60 kg/L. Other material properties adapt accordingly.
The material properties are undergoing quality assurance and are tested for every single part that is produced.
​
The focus in material development was from the beginning on outstanding usability and performance. When milling the CUBES material, long threadlike shavings are formed and therefore potential dust formation is minimized. Another big advantage is the lack of inner pores in the material, making wet milling and direct tooling including an autoclaving process possible.
​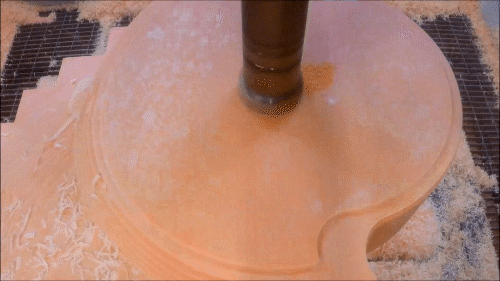 ​
​
ADVANTAGES OF THE CUBES-TECHNOLOGY
Low dust formation

Wet milling possible

Autoclavable up to 55°C/7 bar

Individual material properties

100% free of inner tensions (24h tempered)

Homogenous materials

100% quality ensured

CAD models for CNC milling
​
QUALITY
​
Quality assurance is a key element in our production process. Every single model we produce is tested regarding its chemical, mechanical, and thermal properties. A quality assurance report is automatically delivered together with the produced parts to ensure 100% desired quality.
​
​
Chemical and Thermal Properties
DSC (Differential Scanning Calorimetry) measurements are used to determine thermal und chemical properties of our materials. From the DSC curves the thermal resistance (Tg) can be obtained directly and casting defects can be seen respectively. This way we can make sure our customers can rely on the specified heat resistance.
Mechanical Properties
The mechanical properties of the CUBES material are checked with DMA (Dynamic Mechanical Analysis) measurements. By measuring the storage modulus G' and the loss modulus G'' it is possible to determine the viscoelastic properties of the material, making direct conclusions about other mechanical properties possible.
3D Scan
With a 3D scanner, we produce a scatter plot of the scanned part. This plot can be mathematically transformed into a digital 3D model, which will then be compared to the desired shape. A maximum deviation is directly visible, making potential adaptions in the milling process possible. However, in general the minimum offset of 10 mm ensures enough material reserves to compensate deviations caused by naturally occurring processes such as shrinking.